DIAMOND




PLATINUM




GOLD




SILVER




BRONZE



Designed for healthcare and high volume businesses

Fully HIPAA compliant


Perfect for larger sized businesses

Additional user account



Includes all tools and widgets needed for a growing business

Includes Review Monitoring


Great option for small businesses
and a good place to start review funnel

No monitoring or tools


A handful of reviews for your single-person business

No monitoring or tools


Number of User Accounts

Number of User Accounts
3



Number of User Accounts
2



Number of User Accounts
1



Number of User Accounts
1



Number of User Accounts
1



Number of e-mail invites

Number of e-mail invites
unlimited



Number of e-mail invites
unlimited



Number of e-mail invites
unlimited



Number of e-mail invites
unlimited



Number of e-mail invites
unlimited



Number of SMS text message invites

Number of SMS text message invites
400
/month



Number of SMS text message invites
400
/month



Number of SMS text message invites
200
/month



Number of SMS text message invites
100
/month



Number of SMS text message invites
50
/month



Review Monitoring

Review Monitoring

Review Monitoring

Review Monitoring

Review Monitoring

Review Monitoring

Tools & Widgets

Tools & Widgets

Tools & Widgets

Tools & Widgets

Tools & Widgets

Tools & Widgets


Subscribe Now



Subscribe Now



Subscribe Now



Subscribe Now



Subscribe Now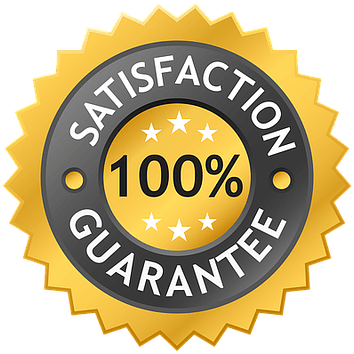 Try Review Stacker for 30-Days Risk Free
We are so confident that you will absolutely love our system that we are offering a full 30-day, no hassle, money-back guarantee. We take all the risk so you don't have to, and you can get started today...
Now, It's Your Turn - Get Started Now...
Subscribe to Gold Plan Now For Just

$67

$37
How are the plans different?

The greatest difference between each plan is whether or not it includes Review Monitoring and Tools & Widgets. Also, the number of SMS text message invites included each month. Most members start with Gold because it includes Review Monitoring and Tools & Widgets. You can always upgrade to a higher plan when you need to send more SMS invites each month, or if you find that you need an additional user account.
Which plan is best for me?

Bronze: Unlimited email invites included, however only 50 SMS text messages. If you just need a slight pick up in online review volume and quality, this is fine.
Silver: Same as Bronze but includes 100 SMS text messages, which typically get a much higher response rate than email alone, resulting in a lot more reviews from your customers.
Gold: Our most popular plan because it includes full functionality of the entire platform. Includes Review Monitoring and Tools & Widgets, which typically drive your volume of reviews significantly higher. This is the best value plan.
Platinum: More SMS text messages and an additional user account. Good for higher volume businesses with more than a few employees. If you are unsure whether you need the Platinum Plan, start with the Gold Plan and upgrade later as you use more SMS messages.Diamond: For even higher volume businesses and all medical facilities (which require HIPAA compliant security).
What are Review Monitoring and Tools & Widgets, and do I need them?

You should want to add an additional 30-40% volume of high-quality reviews, so we recommend you choose a plan with Review Monitoring and Tools & Widgets. Review Monitoring notifies you every time someone posts a review about you. You can then stream these reviews on your website, Facebook and Twitter pages. You can even set the system to only show high-rated reviews. Tools & Widgets give you easy-to-use tools for your website, email and more – that get your customers to post significantly more positive reviews.
How do I add more business locations to my account?

It's easy to add more business locations to your account. Just choose a plan above to get started. Once you're signed up you can add additional locations to your account. You only pay for the number of locations in your account in any given month.
Managing multiple locations as a chain within your account offers a number of time-saving and marketing advantages over managing accounts individually.
How difficult is this to set up?

Our system is designed to be uncomplicated and straight forward. So it is fairly easy to setup for a user with average computer skills. But have no fear! Select the add-on option, and we will set the entire funnel up for you, E Z Peezy. Just answer a few simple questions and send us files (or links) for your company logo and any customization you desire.
I run an agency and this would be perfect for my clients, how do I offer them this service?

If you are looking to expand your reputation management services, then Review Stacker is a perfect offering. As part of a managed solution, the best way for you to improve your clients' online reputations is to flood review sites with positive customer comments. This has the effect of burying any old existing negative reviews.  Which creates a great review profile and a very high rating score.  That will be seen by potential customers scanning your clients' online reviews. Offer Review Stacker solution directly to your clients using one of our brands, white-label with your own brand, or package as part of a bundled solution. Contact us for our agency pricing and a special setup that works for you.
Subscribe to Gold Plan Now For Just

$67

$37
© Copyright 2018 - ReviewStacker.com - All Rights Reserved